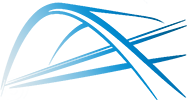 BlueBridge software interacts with your Alliance account to produce the quotes used in the AutoQuote and HomeQuote letters. The software securely transmits data between Real-Comp and Alliance, providing you with a hands-free marketing solution. BlueBridge must be installed and configured before a HomeQuote or AutoQuote mailing can take place.
It's FREE – there is no additional charge for the software and it is available for immediate download.
It's EASY – to install and run. Program updates occur automatically, and you will only need to update your Alliance credentials when they expire.
It's AUTOMATED – no more troublesome file handling and no more quote management. BlueBridge software coordinates and automates quoting based on your direct mail order.
It's SECURE – Alliance credentials are stored locally on your computer and will never be transmitted to any third party, including us.
Download and Install BlueBridge
System Requirements:
Microsoft Windows Vista/7/8/10
Java Version 8 (or later)
Tips:
Install on a desktop computer that:
Is used regularly.
Is not a laptop.
Can be left on at night when quoting is permitted.