Technical Support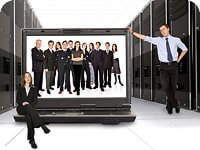 Answers
Property Tax Data
Where do you get your data?
Our quality data comes directly from each county's Central Appraisal District, who is responsible for storing property tax data for every property in its jurisdiction. It is then thoroughly tested by our team of programmers and specialists to ensure that you are receiving the most accurate information possible.
What types of data do you provide?
In addition to our property tax data, we offer apartment lists for the entire country, as well as Texas business data. If you don't see what you're looking for, call one of our sales representatives and we will work to find you the exact information you need.
How often is the data updated?
Our property tax data for the major metropolitan areas of Texas (Dallas, Houston, San Antonio and Austin) are updated on a bi-monthly basis. Smaller outlying counties are updated on a quarterly or bi-annual basis.
What if I don't see a particular county that I require?
We are continually adding to our already robust database. Simply contact a sales team member and let them know what county you are interested in, and we will work to provide you with that area's information.
What are the benefits of using your on-line databases?
We offer some of the most powerful search capabilities in the industry. You can search by dozens of criteria including, but not limited to, property/owner information, zip codes, cross county, market/improvement values, sold dates, improvement types, subdivisions, entire streets, year built, square footage, and property type to create a truly customized and targeted lead list. The use of "wild cards," denoted by an asterik (*) will allow you to search partial streets and names. Our system puts the power in your hands.
What is included in my on-line subscription?
Your subscription includes 24/7 access to our database, unlimited searches, up to 15,000 downloads and/or mailing labels per month, and superior customer support.
How do I retrieve my lists from your on-line databases?
After performing your targeted searches, you can download them to your personal computer in several forms. Custom downloads allow you to import your specified search results into a *.csv format that opens in easy to use spreadsheets. Or, if you prefer, you can download your results straight into a mailing label format available for immediate printing.
Your program sounds great, but I'm still not sure. Can I try your services for a trial period?
We understand that choosing your data provider is an important decision and one that no one wants to make blindly. Our sales team can set you up with a free demonstration that will enable you to perform unlimited searches on our database for up to one week. This will allow you to become familiar with our program and the results you will achieve.
What are your terms and conditions?
With our services, you will not be locked into long contract agreements. We do require a three month minimum subscription and new accounts are charged a one-time set-up fee of $25. However, after the initial 90 day period, you can end your services at any time, though we're confident you won't want to.
Are phone numbers scrubbed against Do Not Call?
Some of the records in our database do provide customer phone numbers. However, we do not guarantee the accuracy of the number or scrub it against the National Do Not Call list. That is why we offer you this bonus feature free of charge.
Where can I find assistance for the on-line service?
In the system there is a HELP button on the right-hand side that should be able to answer most of your questions. Our technical support representatives are also available to help you with any trouble you may experience. Just call (800) 580-8300 M-F 8 am - 5 pm, or email feedback@real-comp.com.
back to top
DL / MVR
What is DL / MVR?
DL / MVR is a comprehensive on-line database that houses the entire state of Texas drivers license and motor vehicle registration information. The data comes straight from the Texas Department of Public Safety and Department of Transportation, and contains over 65 million records.
How often is it updated?
We receive updates every 2 weeks that include over 1 million updated records each time. You can be sure that our information is the most current available.
What can this database be used for?
This on-line subscription service is intended for use as a verification tool and by law cannot be used for marketing purposes.
What specific information is included in the database?
Searches will reveal driver license number, license plate number, licensee address information, vehicle make and model, number of drivers at a particular household, date of birth of driver, registration expiration dates, lien holder and much more.
Who qualifies as a permitted user?
Generally anyone who requires this service as a verification tool. Specific industries who currently use this service include, but are not limited to, insurance underwriters, law enforcement and government agencies, car dealerships, towing companies, private investigators, banks and credit unions, and schools.
back to top
Direct Mail
What is turnkey service and what does it include?
Turnkey service means that we take care of all aspects of direct mail on behalf of the customer so they have more time to focus on growing their business. This service includes designing a mail piece, developing a targeted mailing list, merging the data on the piece to be mailed, printing, postage, delivery to USPS, and providing follow-up files in a timely manner.
What steps do you take to ensure that my mail is delivered?
Undeliverable mail pieces due to bad addresses can be an unnecessary cost to your business. To eliminate this waste, we run all of our data through USPS software to guarantee that your mail will reach your potential customers. Additionally, we can also check addresses against the USPS's national change of address database for a small extra fee.
What kind of confirmation will I receive to know when my mail was delivered?
Every mailing you do will include what is known as a "confirmation letter." This will be delivered to your address so that you can confirm the mailing took place and approximate when your prospects will also be receiving their mail piece.
What is the turnaround time for a direct mail campaign?
The length of the entire process will vary for each individual customer based on the amount of time spent developing a list and mail piece that fits your specific needs. However, once final approval is received, your mail will drop at the post office within 5-7 business days.
Can I use my own lists for mailings?
Yes. Using leads from your book of business can be a great opportunity to solidify past customer loyalty and inform your customer about current promotions and/or changes in your business. After all, no one is more likely to use your services than someone who had a positive past experience. Additionally, we will run your lists through our USPS software to help "clean up" your mailing list and return it to you with any address corrections that were made.
Is there a minimum order for direct mail?
We encourage people to place orders for no less than 250 because that is the minimum for bulk mail rates and will allow us to pass on those savings to you. In certain cases, when mailing postcards, we will be able to accommodate smaller orders by bundling them with other orders to reach a bulk rate quantity.
Will I receive a follow-up file of the individuals or businesses that I mailed to?
Yes. This is included in our turnkey services so that you can know exactly to whom you mailed. It comes in a spreadsheet format for your convenient access.
Will there be live customer support to help me through the process?
Yes. This is one of the many features that sets us apart from our competition. We are a family-owned, family-operated business that understands the importance of one-on-one customer attention. Our sales staff is trained to help you with any questions and/or suggestions you might have.
back to top
Postcard Direct Mail
Why should I use postcards in my marketing program?
Postcards are extremely effective for certain industries. First, they stand out and have an immediate impact by not requiring your potential customer to open an envelope. They are straightforward and deliver your message in a visually appealing way.
How do I choose the postcard that is right for me?
Our design partner has hundreds of templates for you to choose from. If you don't see what you're looking for, an experienced and creative design professional will help you create your custom piece.
What different sizes/color options are available?
The two most popular sizes are the smaller 4" x 6" or larger 5.5" x 8.5". The larger card really stands out in the mail and is the most effective of the two. We can also customize different "jumbo" sizes according to your needs. All of our postcards are double sided, full color, giving them more of a pop.
What type of paper do you use?
All of our postcards are printed on 10 pt., 100 lb. card stock using a state of the art digital laser printer for the best quality results.
Can I design monthly or quarterly mailings?
Yes, and we highly recommend this marketing strategy. The goal of direct mail is to sell a product, but more importantly to help you develop a brand identity in your area. Customers who receive a custom postcard from you several times a year will be more likely to use your services or refer you to their friends.
back to top
Quote Letter/Postcard Direct Mail for Independent Insurance Agents
What is this program?
This is a direct mail program that we have developed to help independent insurance agents market to homeowners whose insurance is about to expire. Using our property tax database, we are able to accurately target these potential clients. You simply provide us with the criteria to perform the searches and the template of the letter to be mailed.
What search criteria can be used to create a targeted prospect list?
This service will allow you to target searches based on county, zip codes, sold date, square footage, exterior wall type (where available), and year built.
Do you offer a replacement cost calculator?
Unfortunately, we are not currently able to offer specific replacement cost calculations. However, by using your generic replacement costs and a well-designed campaign letter, your phone should be ringing in no time.
How far in advance of the expiration date should I send my letters?
Homeowners typically receive their renewal letters 45-60 days before their sold date (also known in the industry as x-date) month. You want to time your mail so that it reaches them during that same period. These mailings are intended to provide individuals with your generic replacement cost estimates which will be competitive enough to get your phone to ring.
back to top
Billing / Accounting
What payment options are available?
Payments may be made by credit card, check, or bank debit (ACH) on a monthly or annual schedule. Speak with your account representative about what option best suits your needs.
Do I have to pay up front for my on-line subscriptions?
Yes. REAL-COMP requires payment for the first month when you sign up for a new on-line account. Set-up fees, when applicable, must also be paid at this time. New subscriptions will be pro-rated if initiated anytime after the first of the month. All other charges will occur on a monthly basis.
I pay monthly by credit card, so why do I still receive monthly statements in the mail?
Credit cards are charged during the second week of the month and invoices are sent on the 20th of every month. If you choose the bank debit (ACH) payment option, you can set a date between the 1st and 20th, for REAL-COMP to draft money from your account. Statements are mailed to all customers with monthly subscriptions, regardless of payment preference. These are solely for your records and do not reflect an outstanding balance.
I don't see a charge from REAL-COMP on my credit card/bank statement. Am I being billed?
Charges to your account will appear on your statements as Realty Computer Solutions.
back to top
Allstate Home Quote
Why does Home Quote work so well?
This program is so effective because it includes actual quote figures as opposed to the solicitations used by other Agents that fill most mailboxes. Actual discount scenarios are also included in the letter. Because the quote is timed to arrive just prior to the homeowner's renewal date, the prospect is motivated to compare his current coverage with the actual figures presented in the letter.
Are the leads that I purchase exclusive? Will I be informed of other Agents mailing into my ZIP Codes?
In order to allow all customers an equal opportunity to use the Home Quote mailing tool, there is NO exclusivity offered with regard to duplicate mailing made on behalf of multiple Agents into the same ZIP Code during the same x-date month. Upon request and prior to placing an order, sales personnel will disclose to any customer the number of other customers, if any, who are currently mailing into the same ZIP Codes of interest.
How do you determine the quote in the letter? How close is it to the Allstate® Alliance quote?
By combining qualified public record data, and the Allstate® proprietary quote rules; we are able to generate a highly accurate and customized homeowner's quote that is within $1 of the Allstate® Alliance quote.
Where do the homeowner leads come from?
All homeowner leads are derived from real public property record data. Data may come from REAL-COMP internal data or a reputable third party vendor.
Do you provide phone numbers? Are the phone numbers scrubbed?
Yes. Phone numbers are provided where available. However, because of the scarcity of phone numbers, the number of leads available with phone numbers will vary widely depending upon the data. Phone numbers are provided free of charge but are NOT scrubbed against any state or federal Do Not Call List.
Are your leads scrubbed for Allstate® policy and DNS?
Yes. All leads are scrubbed against the company policy file (updated monthly) and the Do Not Mail file (updated weekly) prior to generating counts available by ZIP Code for the customer.
Can I modify the text of the letter or coverage quoted?
No individual Agent changes are permitted. REAL-COMP does not have control over the letter verbiage. All concerns should be addressed with your regional marketing leaders.
What is the optional Auto Quick Quote?
This is the third page attachment that solicits information for a voluntary automobile quote. Agents report that this attachment also generates calls and resulting auto policy sales. This page is the obvious lead-in for the Agent to discuss the multi-line discount offered by the company.
Will there be live customer support to walk me through the process?
Yes. Production managers will be available Monday-Friday, 8-5 CST to assist the Agent place the order satisfactorily.
Can I import my leads into Blitz?
Yes. Please see the instructions on integrating Real-Comp with Blitz
here
.
back to top
Home Quote Order Processing and Billing
Can I use my Allstate® Executive Advantage Card?
Yes, REAL-COMP has been a member of the Allstate® Executive Advantage Program since March, 2009.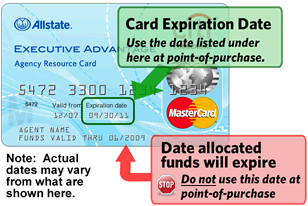 What other forms of payment are available?
Agents may pay with an Executive Advantage card or any other major credit card, with the exception of Diner's Club. Agents can use multiple cards to pay for a Home Quote order. We also accept ACH debits (electronic check) for payment. The Agent will receive a credit card/ACH authorization form as part of the order process.
Are there any long-term contracts?
No. Mailings may be ordered on a one-time basis or on a continuing order cycle.
Can orders be set up on a recurring basis?
Yes. If ordered on a recurring basis, the Agent has the ability to cancel the order at any time.
If I agree to recurring orders, is my price per letter fixed for the duration of the recurring periods?
No. The cost of the letters is not fixed at any time. Postage, stationary, and envelopes are costs outside the control of REAL-COMP. Conversely, the Agent has the option of quitting or modifying the program at any time.
What is the cancellation policy?
An Agent may request to cancel a Home Quote order at any time in writing, however; if the order has already been pulled, batched, merged, and Postal Statements have been generated on the, and/or the batch has been sent to fulfillment, then it will not be possible to cancel that particular batch order. We will, however, honor cancellation of all subsequent orders until resumed by the Agent.
Is there a minimum order requirement?
Yes. Orders must be a minimum of 250 letters. This is to ensure the maximum postage discount for every Agent order.
When will my credit card be charged for the mailing?
Credit cards will be charged the day of or day after the mailing's scheduled drop.
What steps do you take to ensure optimal mail deliverability?
Undeliverable mail pieces due to bad addresses can be an unnecessary cost to your business. To eliminate this waste, we run all of our data through USPS software to guarantee that your mail will reach your potential customers. This process includes running leads through the National Change of Address.
Will I receive a follow-up file for the homeowners that I mailed to?
Yes. Agents will receive a follow-up file via email for each mail order placed. The file is an Adobe PDF document that is searchable and printable at your option. If phone numbers were ordered you will receive a separate spreadsheet containing contacts and phone numbers to be loaded into any scrubbing tool.
What kind of confirmation will I receive to know when my mail was delivered?
Every mailing you do will include what is known as a confirmation letter. This will be delivered to your address so that you can confirm the mailing took place and approximate when your prospects will also be receiving their mail piece.
Why is home quote not available in my state or region?
We are interested in bringing this successful product to all states. However, due to the complexity of the program, we require information and cooperation from Allstate® marketing managers at the regional level.
What can be done to begin development in my state or region?
New state development is typically initiated on the Agent level. First, please give us a call and let us know you're interested in having this product available to you in your area. Additional calls may be directed to your sales leaders and contacts at the regional level.
back to top